Capabilities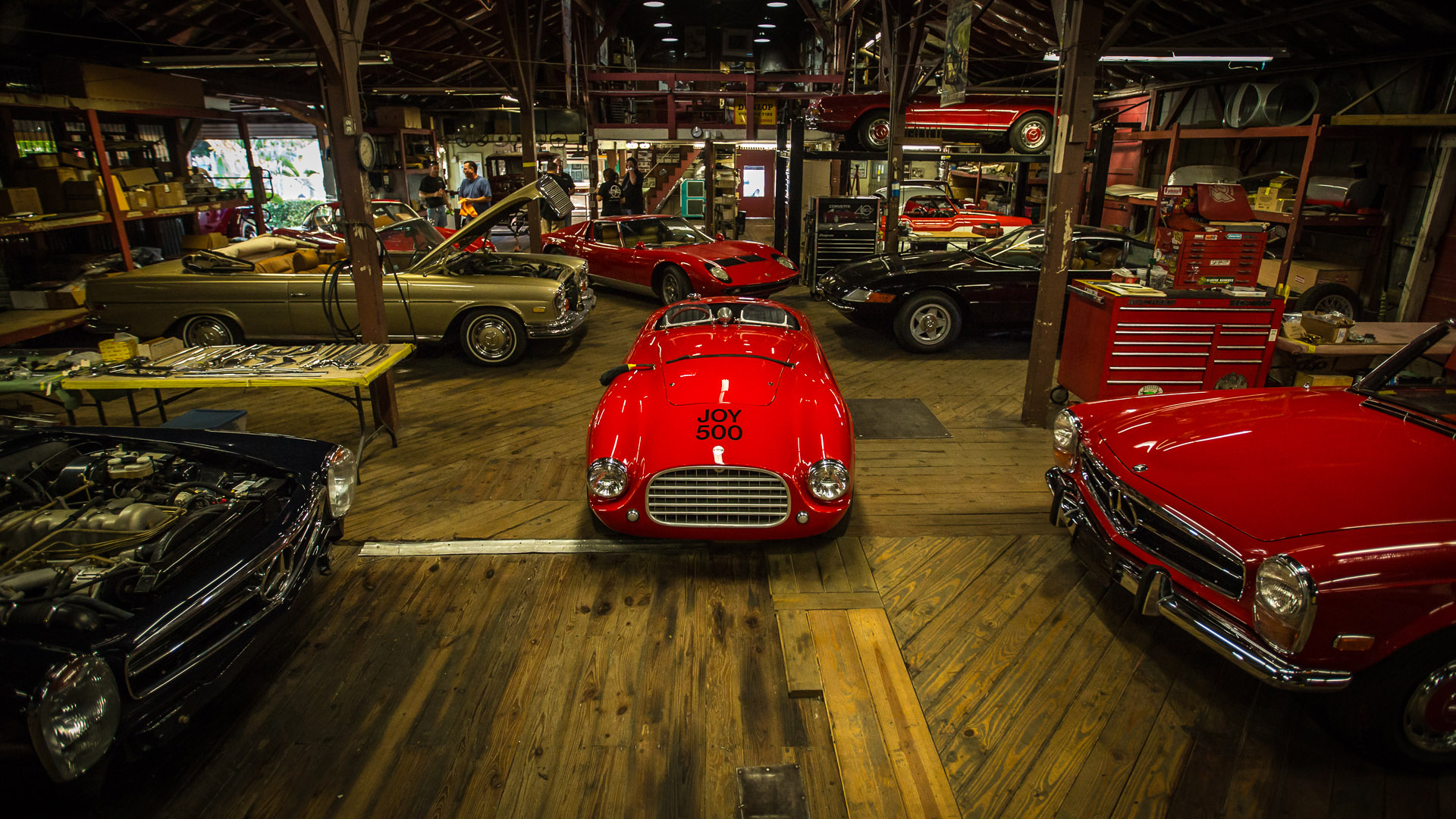 There is literally no part or assembly of a car we have not had to rebuild, repair or return to as good, and in certain instances, better than original condition.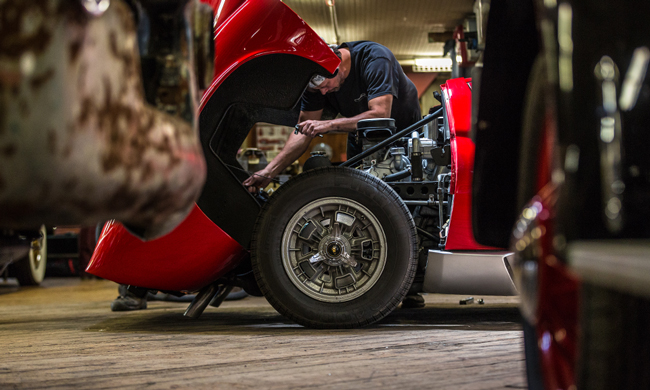 Mechanical
We have the capabilities and experience to authentically rebuild or upgrade/customize any mechanical area of a car.

From suspension, brakes, hydraulics, engines, transmissions, rear axles, steering and all other driveability areas, to A/C, heating, window regulators and door latches.

We rewire cars, make custom harnesses, repair switches, perform quartz clock conversions, rebuild starters, generators, alternators, distributors, fuel pumps, water pumps and wiper motors (both electric and vacuum) and repair and/or upgrade gauges.

Simply put, there is no aspect of a car's mechanics that we have not repaired, serviced and/or customized before - from brass era cars to high performance customs.
Body & Paint
We spray nearly every brand and style of paint. We still shoot lacquer. We are as comfortable with single stage solids as we are with Alsa radicals. Our normal painting medium is modern urethane PPG.

Although most of our work involves complete paint jobs, we have had to become very skilled with the matching and blending of very fine finishes. In other words, if your show car has a ding, we can fix it properly and no one will ever know it happened. Really.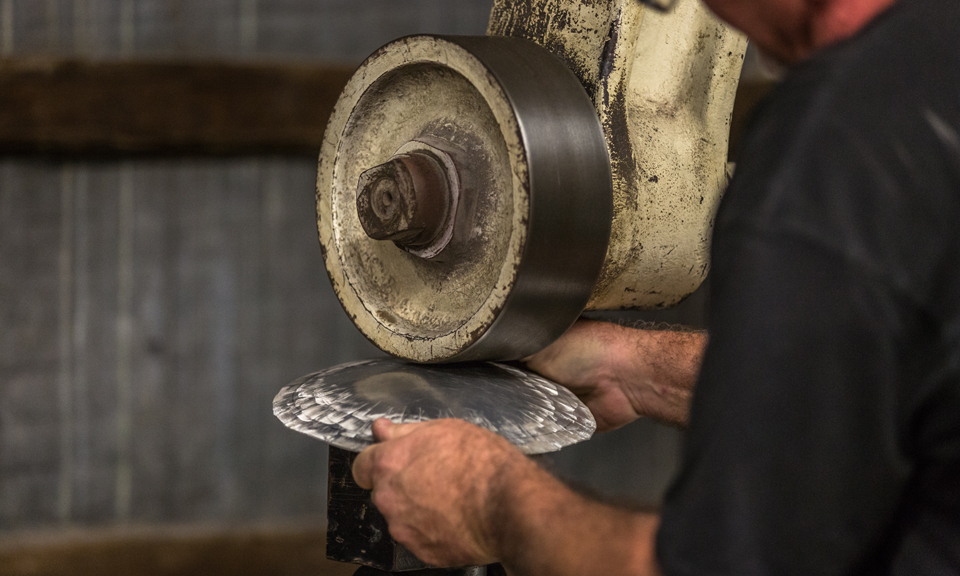 Metal Fabrication & Repair
From rust repair to structural repair, dents to entire panels. We can fix or completely remake any shape found on a car - in any alloy found on a car.

We blend traditional tools and techniques with modern fabrication equipment and methods. We are as comfortable on our English Wheel as we are on our power bead roller. We still perform leadwork and flame welding aluminum, in addition to Tig, Mig, brazing, soldering, cast iron and stainless welding.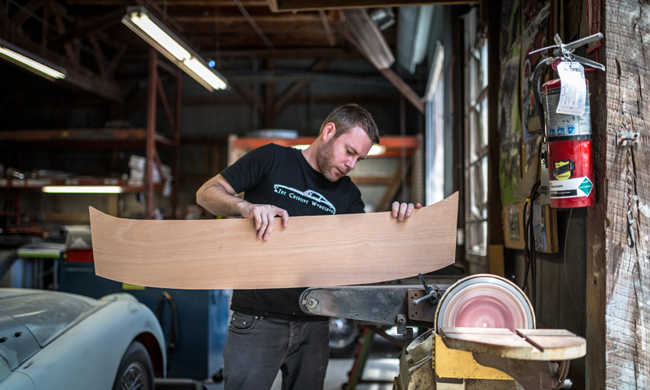 Wood, Composites & Plastics
From veneers to frames to steering wheels to top bows, steam bending to finger jointing. Staining, dying, re-graining, dry rot repair and buck construction. Hardwoods, Burls and Exotics.

We are comfortable with fiberglass, carbon fiber, plastics, bakelite, rubber and foam extrusions, and all sorts of odd concoctions OEM's have devised over the years as technology marched forward.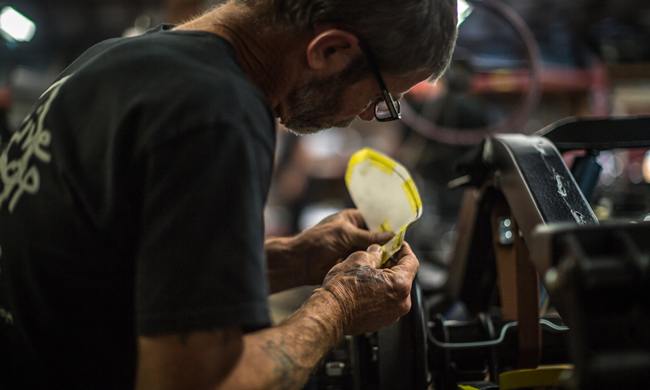 Custom & Prototype Parts
When parts are unavailable, or something custom is needed, we 3D CAD design, rapid prototype, machine and/or cast a completely new part or design a unique assembly.

Our goal is to create parts that are either identical to the original or of OEM quality for a custom part.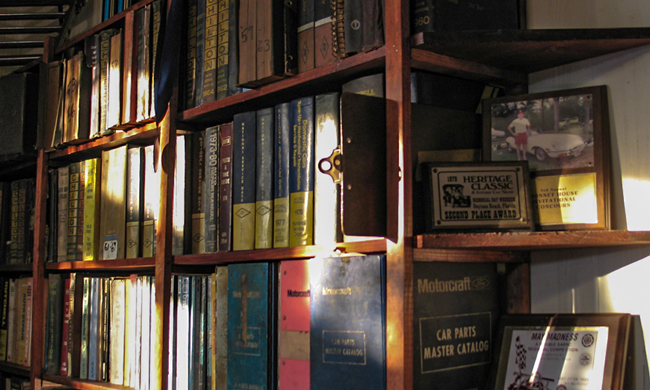 Research & Parts Procurement
We have resources at our disposal ranging from repair and service manuals from the dawn of motoring to owners manuals, wiring diagrams and original OEM Microfiche. Marque specific books, club magazines, judging guidelines, authenticity and price guides. Original paint chip books, material swatch books and design books.

All combined, these resources provide a great starting point to research nearly any car on the planet, explore design or style ideas and/or authenticate a particular car.

In addition to our reference materials, we have an extensive parts catalog library, a computer station dedicated solely to parts procurement and research and a "rolodex" of contacts and suppliers containing relationships that stretch across the globe.

"Ferreting" information and parts is a critical component of any project. Our experience and network of support provides us with the last piece of the puzzle in our comprehensive approach to restoring and designing cars.
View full album