Chassis Dyno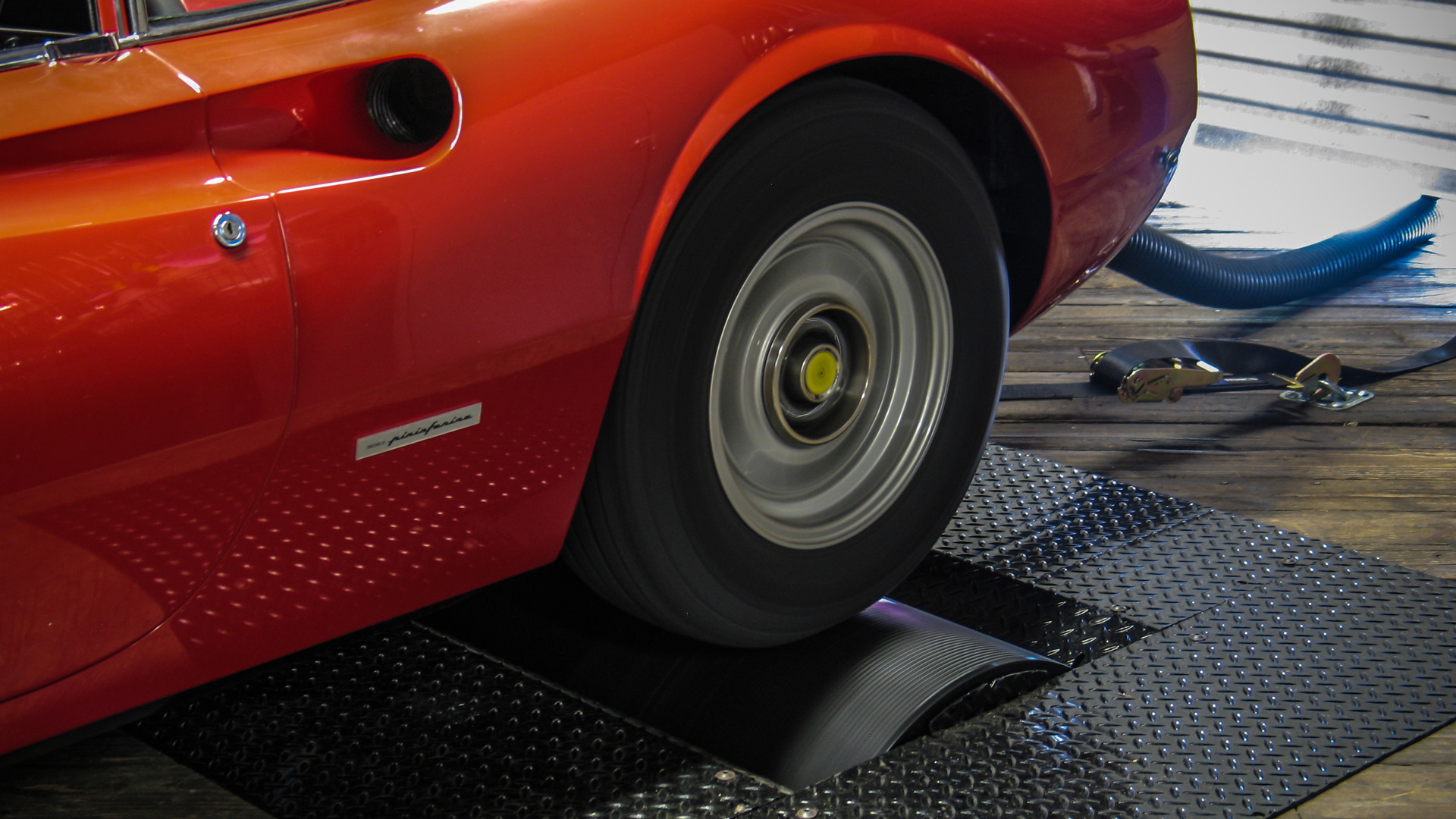 With our in-ground chassis dyno, we are able to tune, test and/or troubleshoot nearly any car. Perhaps more importantly, we can "drive" very valuable, rare or non-street legal vehicles in the safety of our building. Our Dynojet 224X is capable of handling all rear and front wheel drive, fuel injected and carbureted, domestic and foreign, early and late model vehicles. The dyno can handle up to 2000 HP and 200 MPH.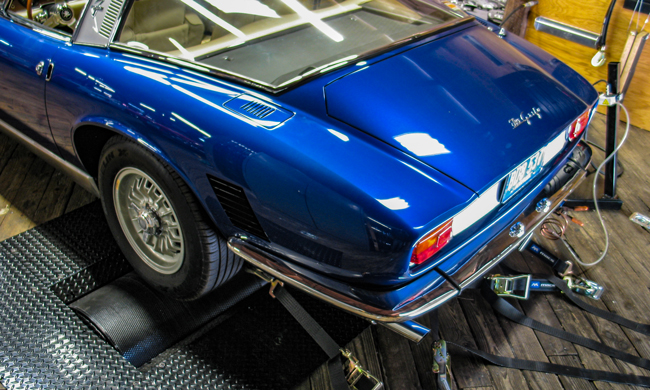 "Test Driving" Cars:
Taking a one-off Etceterini or multi-million dollar Sports Car out for a test drive on congested, modern streets may not always be the most prudent thing to do.

Perhaps this is the first time a car has been run after a complete rebuild or the first time started after a long hibernation.

By running the car on the dyno first - gently - bugs or issues can be discovered before the car hits the streets, rally, race or show.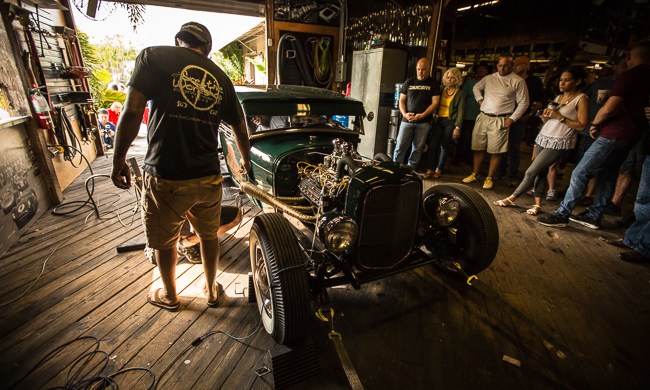 Traditional "Pulls":
For the hardcore enthusiast:
Performance tuning and troubleshooting
Establish baselines before modifications
Race and track tuning/preparation
Real-time tuning
For the general enthusiast:
Increase speed, power and performance of your stock late model or classic vehicle.
Comprehensively tune your Classic for reliability and performance.
Test and confirm stated factory specs.
Dyno Services
Capabilities (*for most vehicles):
Air fuel ratio, Dyno Trac load control, plug heat range, pulley ratio changes, fuel injection adjustments, ECM reflash, chip tuning, carburetor jetting, distributor curve, etc.
Note:
No full time 4 wheel or all wheel drive cars at this time.
Club pricing available, please inquire.
Call 954-920-3303 or email
dyno@thecreativeworkshop.com
for more information or to schedule an appointment.
View full album