Trim Shop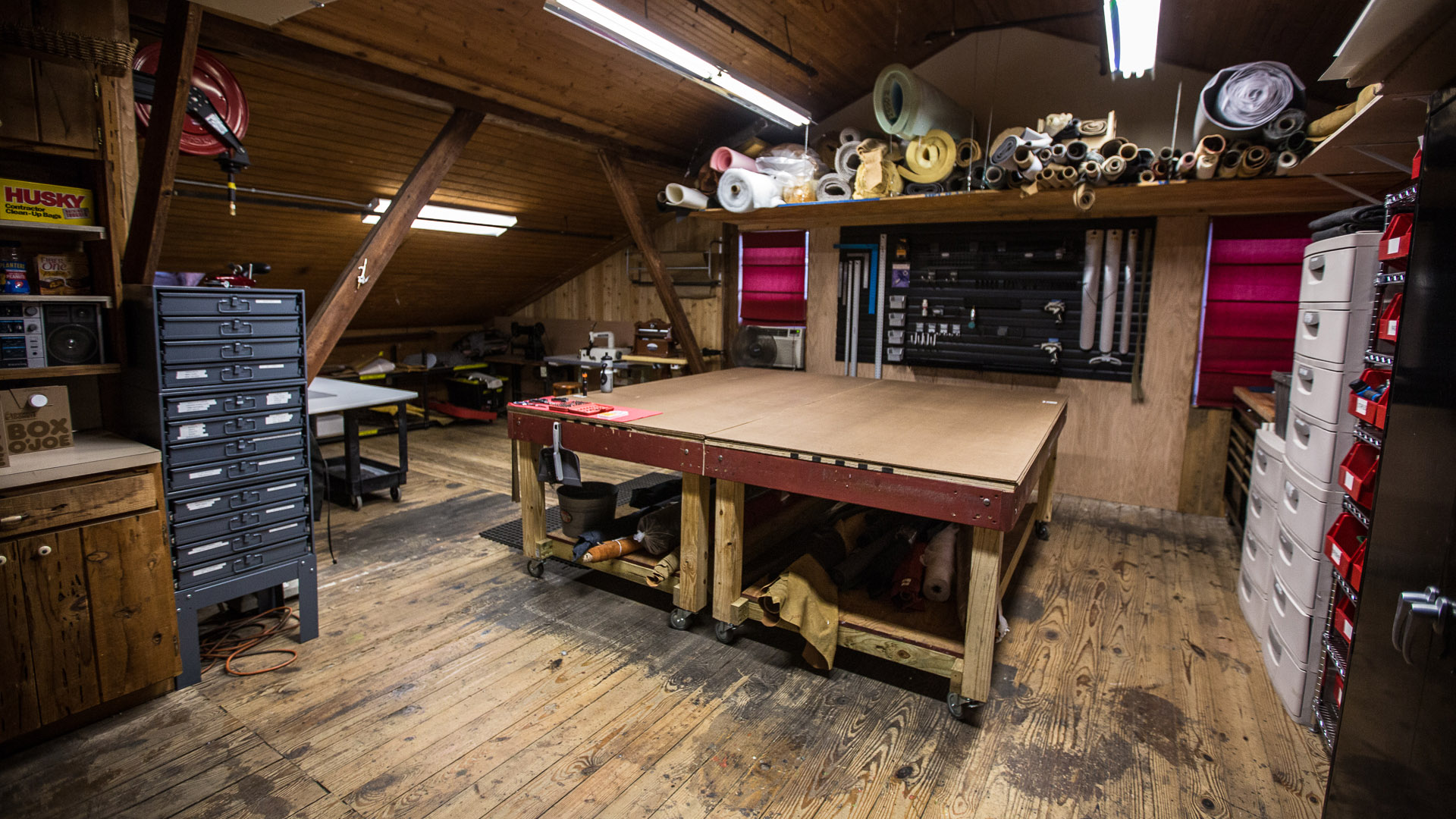 From tracking down original materials to ensuring correct stitching methods to searching through books of leather swatches to find that perfect color, hand and finish, our fully outfitted trim shop continues to deliver incomparable interiors.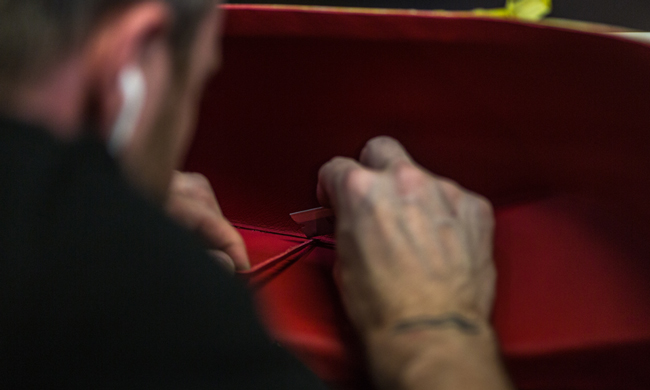 Each interior - be it an original or custom - presents its own challenges.
From sourcing authentic materials to ensuring accurate patterns and obsessing over correct hardware, crafting the "soft" elements of a car requires a high level of dedication and true craftsmanship.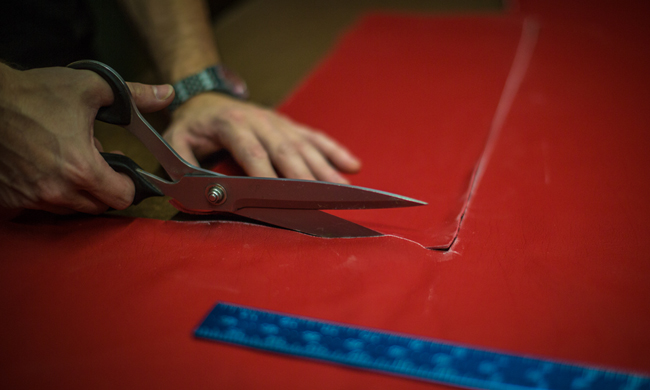 Whether we are hand crafting a complete interior from hides of leather or yardage of vinyl or cloth, or adjusting a kit for a perfect fit, the interior of a car is one of the more noticed and scrutinized areas of any car. It is our tenacity and attention to detail that continues to deliver exceptional interiors on the cars entrusted to us.
View full album